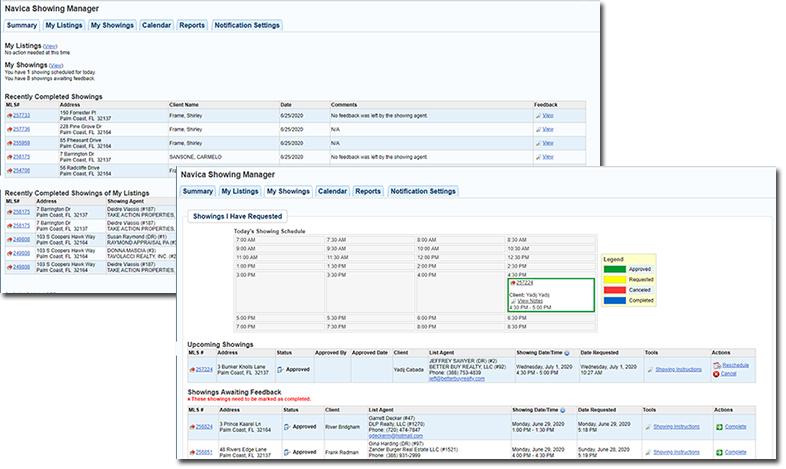 NAVICA® Showing Manager
All NAVICA® users can view a calendar of available dates/times and request showings directly through NAVICA®.
Process showing requests for your listings and showings.
Setup black-out dates and/or times for your NAVICA® listings.
Approve showing requests automatically or individually.
Agent, Broker, Seller and Listing feedback reports automated directly through NAVICA®.
Automated feedback reminders.
Generate reports for Showings of Office Listings by Agent or Property; Office Showings by Agent or Client, as well as Unapproved Showings requests. All of these reports are available for emailing.
Seller Gateway account provided to give Sellers access to their listing information and feedback online.